Christmas PANDAmonium!
posted:12/18/2013
​Duration
: December 17th – December 19th
Description
: Tired of the same old Christmas pets year in and year out? Then get a move on! Dragonia is offering a once in a lifetime chance to snatch up a PANDA or COW pet before Christmas! Boost your Battle Rating and level up those pets with these awesome offers!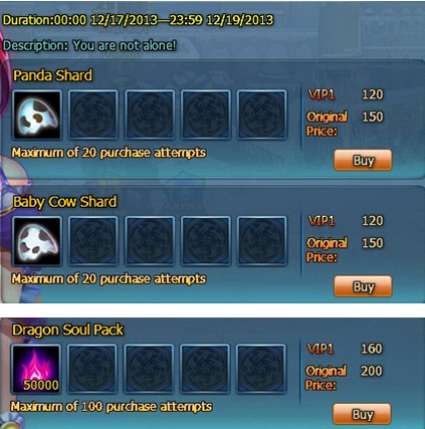 Merry Christmas Dragonia!
The Dragon Pals Team