Dragon Pals 3.0 is on its way.
posted:08/20/2013
This is no regular update. A whole new world in Dragon pals 3.0 is coming, You've asked for a bigger, better experience, so in addition to the usual fixes and tweaks, we'll be bringing a whole host of new ways to customize your characters, battle with friends, and enjoy the bonuses of being a VIP. Here's a quick look at the changes that'll be coming in August: And Version 3.0 is coming on S1, 2:00am 20th August, so the server will be closed in that time for 2 hours for maintenance. Please be patient for 3.0's coming, and thanks for your understanding.
New Systems:
Seven Dragon's World added
Dragon Guardian added
"Medal" System
Legendary Challenge
Happy Fight
Cross Server:
Cross-server "Cage Match" (for servers in the same time zone)
Cross-server "Treasure Hunt" (for servers in the same time zone)
What's more? :
New Level up Gift Pack in Game
More benefits added in VIP Daily Pack and Level Up Pack
New hot events
New Fancy Wings
New Clothing
New Wishing Well Spirit Offering
Events time and rewards have been changed
Cage match and devil match merge to be Devil Cage match; you can get Dragon coins and magic
coins in Devil Cage match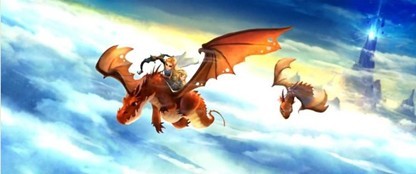 Name: Untitled.jpg Views: 17 Size: 113.3 KB
We believe you'll enjoy the changes that are coming to Dragon Pals 3.0, and we'll have more details regarding the update soon. See you in the game!
- The Dragon Pals Team