Gem and Vendor
posted:12/13/2013
​What a Gem of a Deal! Duration
: December 13th-14th
Description
: It looks like dragons have been hoarding coins and pretty gems as usual! Get some of these hoarded treasures for yourself while supplies last!
Note
: Time limit won't reset.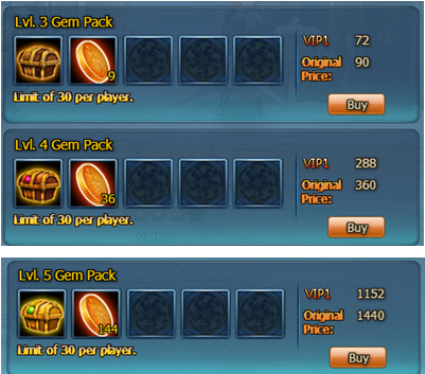 The Traveling Vender
Duratio
n: December, 13th-15th
Description
: The traveling vender has a nose for gems! He's come singing the song of gems "Little gems, big gems, red and blue, boy have I got a deal for you!" Offer the traveling vendor some of your own gems and he'll give you one of greater rarity.