Ho, Ho, Ho... Merry Christmas, Dragonians!
posted:12/19/2013
1. Merry Cyanusmas
Duration: December 18th – December 26th
Description
: Login every day to collect Cyanus Shards for free!
2. Mysterious Traveling Vendor Duration
: December 23rd – December 29th
Description
: A special Traveling Vendor is in town for the holiday spreading Christmas cheer! Go greet him and see what he has in store for you during this wonderful time of the year! Some of the awesome things that can be exchanged for:
• Christmas Outfit •
Christmas Title • Christmas Wings

• Nutcracker Pet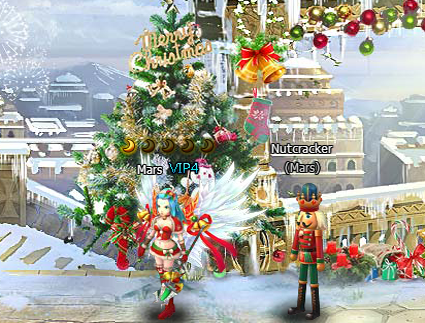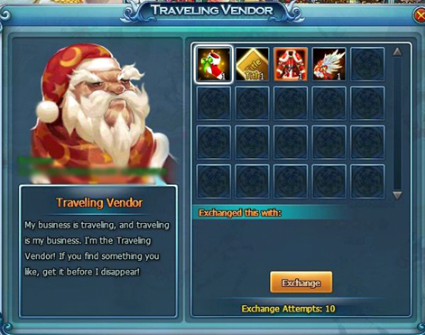 Note
: Christmas stockings can be claimed once a day!
3. Daily Christmas Bonus Duration
: December 20th – December 29th
Description
: Players can claim the following items daily during the holiday event!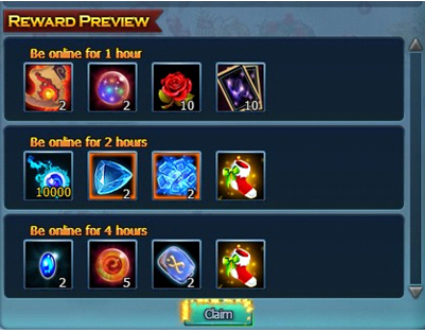 4. Great Holiday Treasures Description
: The following additions and changes have arrived just in time for a very merry Christmas!
• It appears Santa had a hole in his gift bag! Join the Treasure Hunt to snatch up Christmas Stockings and the treasures they undoubtedly carry.

• In the spirit of Christmas giving, players will be able to buy and gift items in the shop to other players!

• From December 24th- December 29th the Shop will have a Mysterious Pack and an Extra Value Pack!
5.
Christmas Shopping!!
Duration: 12/20/2013 – 01/06/2014
Description:Check the shop for awesome discounts!! Stock up or gift a friend,
Christmas is a time for sharing!!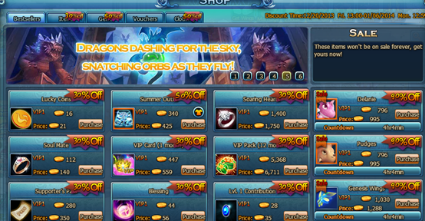 We would like to thank everyone for their continued support and wish everyone a very safe, warm, and happy holiday!
– The Dragon Pals Team