Marriage System's Brief introduction: Part 3
posted:09/15/2013
Honeymoon Trip The couple can launch a daily honeymoon trip. Affectionate Values can be obtained via this trip and used to upgrade rings.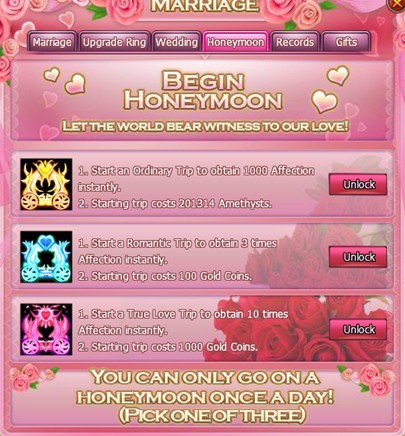 Honeymoon trip starts as soon as invitation accepted.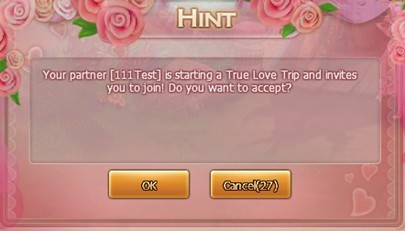 In the city, the couple can enjoy a cruise together in a Flower decorated Caravan
Couple Attributes—Predestined Marriage& Couple Rings
A. Predestined Marriage Interface
Clicking on "Marriage Upgrade" to lighten up surrounding Hearts in peach shape, the seven Hearts can upgrade the following seven attributes correspondingly: HP, PATK, PDEF, MATK, MDEF, CRIT, CRIT DEF. And then enhance the character's Battle Rating.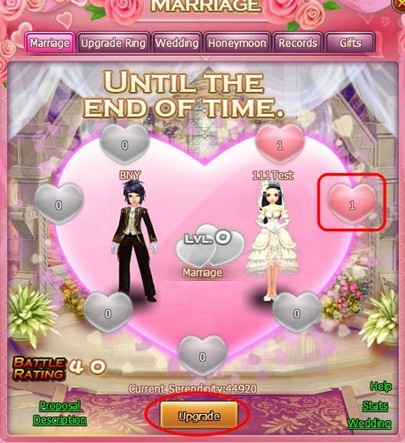 When the surrounding Hearts in peach shape are upgraded for each lvl.20 upgrades, big Hearts for Predestined Marriage in the center can be activated thus to obtain ability bonus and special attribute skills.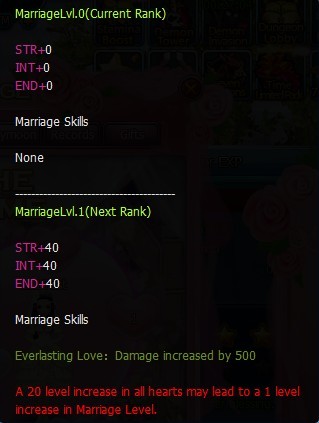 Clicking on Marriage Attributes

to check out the details.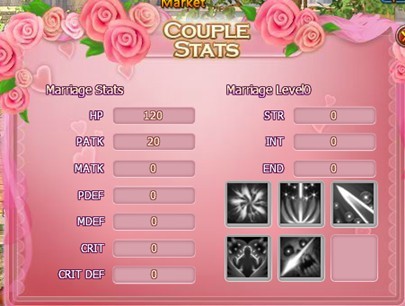 B. Upgrade the Ring
On getting married, the couple can click on the ring in the Status interface and activate the ring in the equipment column.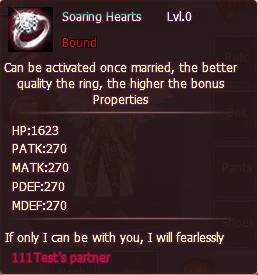 In the Predestined Marriage interface, you can upgrade ring level by consuming Affectionate Values, each lvl.10 upgrades will allow the ring of current quality to convert in to a higher quality of lower level.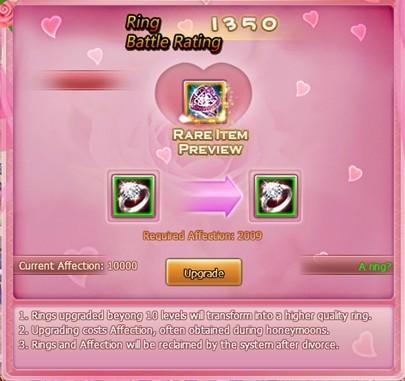 Notes in Divorce
Upon divorce, the system will reclaim the ring and refund 100% Affectionate Values in upgrading the ring and the Predestined Marriage will be unlocked into inactivated state but the level will be kept. This part can only be reactivated until next marriage and will add up to Battle Rating.