New System for the new launch
posted:01/14/2014
Nymph System
Welcome to the world of Nymphs! These feisty beauties have more to them than meets the eye. Nymphs can be unlocked at level 55 upon completing the "Meet the Nymphs" quest. Finishing this quest will also grant players 1000 love, something which all nymphs crave.
For complete informations please
CLICK HERE!
New Server events Update
New servers will now have a New Server Event guide, earn tons of great rewards and see where you qualify! You can even help earn rewards for the members of you guild, too!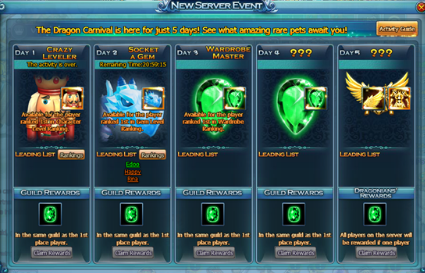 Magic Lamp & Like our new facebook
Get tons of reward from them, please
Click Here
to check the details.