Taming the Tiger:Buy Gold for Gold (For all the Server)
posted:08/27/2013
Sorry for event time has been changed for new server.
Taming the Tiger:Buy Gold for Gold (For all the Server)
Event Description: All the server will run this event after the server run 30 days, this event will last 2 days when the condition is met. Coming for all servers in the near future. ​Buy Gold for Gold event where you can ultimately gain a Tiger Morph card for your dragon.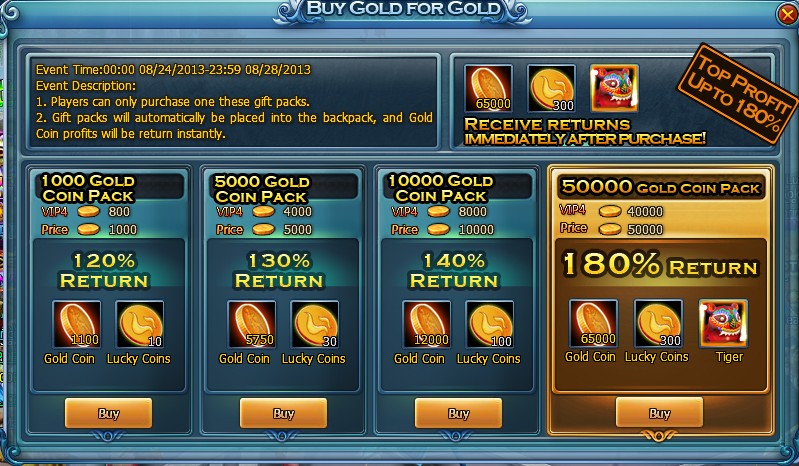 Tips: Search more details while this event is running.